Venture Real
Estate Partners

Phone / Email

New Offerings
News Letter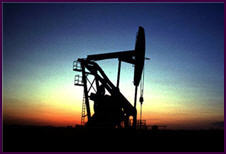 We have 300+ turn-key oil wells that are available for single owner purchase in Kentucky. These leases and wells are professionally drilled and maintained. They are located in Metcalfe County which is situated in the northern part of the Cumberland Saddle, on the western flank of the Cincinnati Arch. The Arch is the predominate structural feature in central Kentucky. Movement along this structural feature has provided the traps for the approximate 63,000,000, barrels of oil production in central Kentucky. Fort Payne can be traced in a band that is several miles wide from Scott County Tennessee to northern Metcalfe County Kentucky. Numerous outcrops of Fort Payne reefs are found on the surface though out this area. This is one of the few places in the WORLD that substantial reserves can be located at such shallow depths. Both new and re-entry drillings are available.
Priced at $75,000 to $135,000
---
Email us at Bill@VentureRealEstatePartners.com
Or call: Venture Real Estate Partners (650) 366-0376
The above information was derived from sources we deem to be reliable, but are in no way guaranteed for accuracy by Venture Real Estate Partners. Interested parties must do their own due diligence studies, consult with third party experts, and their Attorney prior to entering into a legal binding agreement to purchase subject property.