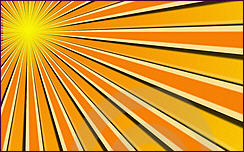 This property is great for Solar Farm Development due to the very few Overcast days and Good Solar Radiation Numbers. They are large and contiguous parcels which is unheard of in Imperial County. They are Flat, "Distrubed" and currently have annual farming leases in place. Water is supplied by the (I.I.D.) via aqueducts. The Sunrise Power Link, the only major transmission line to be built in California in the last 30 years, is planned to break ground in 2012 supping renewable energy to San Diego. Advantages and amenities of this Solar development site:
This property is not affected by the Williamson Act
Zoned A3 Agribusiness, which is the most intensive agricultural zoning.
This property is not prime farm land, therefore, there are no requirements to mitigate conversion of prime farm land.
Only small private roads run through this property. Exiting dirt roads can be removed or re-routed as per the power plant design and layout requirements. Most other properties are bisected by dedicated road easements and paved roads.
This property is not affected by the Williamson Act

This site is surrounded by BLM land on the north and partially on the west and east boundaries.

This is an isolated area with only a few farm dwellings for miles dotting the landscape.

No houses around site.

Housing development is not allowed.

Future encroachment is not a concern.

Property is politically correct.

161 KV transmission lines have been up-graded to 230 KV.

Only 2 miles to the "Super-station" substation.

E.I.R. has been started.

Conditional Use Permit (CUP) and Building permit process is quick.
Offered at $34,000,000 ($10,000/acre)
---
Email us at Bill@VentureRealEstatePartners.com