Venture Real
Estate Partners

Phone / Email

New Offerings
News Letter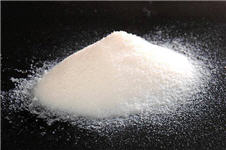 Located in Nevada, a 2,000 acre deposit of Flour Silica with reserves of 50 million tons, averaging 99.5 pure. The Individual grain size of particles range from sub-micron to small gravel. This Silica is suitable, including but not limited to, for Specialty Silicas, white paint, glass, ceramics, fillers, fiber-glass, tableware crystal, oil well cement, high strength cement and new green tires. . "NOTE": The product is extremely fine (20 mesh and lower) and requires very little processing. Current GSA and assay reports available upon request.
Offered at $5,700,000
---
Email us at Bill@VentureRealEstatePartners.com
The above information was derived from sources we deem to be reliable, but are in no way guaranteed for accuracy by Venture Real Estate Partners. Interested parties must do their own due diligence studies, consult with third party experts, and their Attorney prior to entering into a legal binding agreement to purchase subject property.