Venture Real
Estate Partners

Phone / Email

New Offerings
News Letter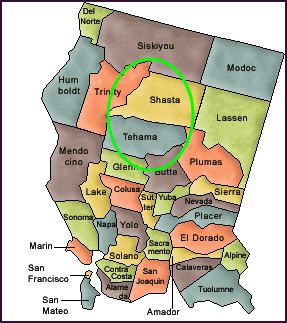 Shasta County & Tehama County, California. One owner, two permitted quarries for sale with a combined 6 million tons of aggregate rock at $3,700,000 and $1,500,000 respectively, not including equipment. Shasta County Property: 80 acres (+/-) Operator/Owner is retiring and would like to sell but would entertain an extraction agreement to a proven operator. Equipment, except for Cat Loader, is for sale at prices to be negotiated. Product is 6 to 8" inch minus gravel and ground water is used for processing. Total reserves are estimated at 3 Million tons. Tehama County Property: 315 acres (+/-) with reserves of 3 million plus. Very clean rock, 3" minus and well graded. Seller will sell individually or together.
SHASTA OFFERED at $3,700,000.
TEHAMA OFFERED at $1,500,000.
---
Email us at Bill@VentureRealEstatePartners.com
The above information was derived from sources we deem to be reliable, but are in no way guaranteed for accuracy by Venture Real Estate Partners. Interested parties must do their own due diligence studies, consult with third party experts, and their Attorney prior to entering into a legal binding agreement to purchase subject property.