Venture Real
Estate Partners

Phone / Email

New Offerings
News Letter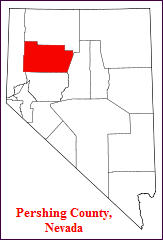 Pershing County, NV - high quality aggregate deposit on 1,920 acres near transportation and/or rail. The Rail Road has been approached to co-venture a spur on the property based on extraction agreement with a viable company with blue ribbon expertise in the Sand and Gravel business. A Subsurface Aggregate Evaluation of materials were explored by excavation 52 test pits to depths from 12' to 18' verifying a minimum of 12M cubic yards of sand and gravel, not including overburden or sand layers. The study goes on to say, "The results of the field explorations and gradation analysis performed indicate that the subject property is a good candidate for obtaining aggregates"… "It appears that in many locations the aggregates extend below the depths explored". In talking to the geologist, off the record, he points to several 200' and 300' swills near the hills and feels that the 18' borings only scratch the tip of the deposit. Maps, samples and studies are available upon request.
OFFERED at $3,900,000
---
Email us at Bill@VentureRealEstatePartners.com
Or call: Venture Real Estate Partners (650) 366-0376
The above information was derived from sources we deem to be reliable, but are in no way guaranteed for accuracy by Venture Real Estate Partners. Interested parties must do their own due diligence studies, consult with third party experts, and their Attorney prior to entering into a legal binding agreement to purchase subject property.